Make a card from your own MP3 collection
Updated 7 months ago
You can upload MP3s from your phone or your computer. If you are uploading MP3s from your phone, simply click the New Playlist button in the Make Your Own section to go to the My Playlists dashboard (this will open in your web browser automatically).
If your MP3s are on a computer, you'll need to create the playlist on your computer. In your web browser (on your computer), go to https://my.yotoplay.com/my-cards. 
Note - Make sure to log in using the same email address as you use for the Yoto app. 


First, create a playlist
In the My Playlists page, tap the orange New Playlist button
Tap the MAKE NEW button 
Follow the instructions to upload your audio recordings
Click SAVE to finish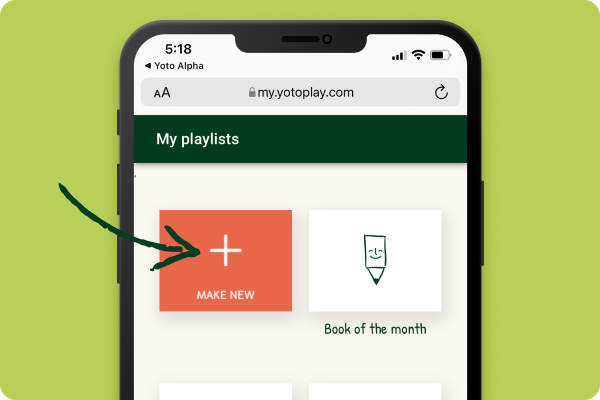 You will need to find the folder where your recordings are stored the first time you do this, but next time your phone/computer should show this folder automatically.
You can add as many tracks as you like, change the icon for each track, and give this playlist a name. 
Then link your playlist to a card 
Back in the Yoto app you will see your newly created playlist in the library. 
Tap your new playlist to go to the detail page, then tap the three dot menu and select Link to a Card.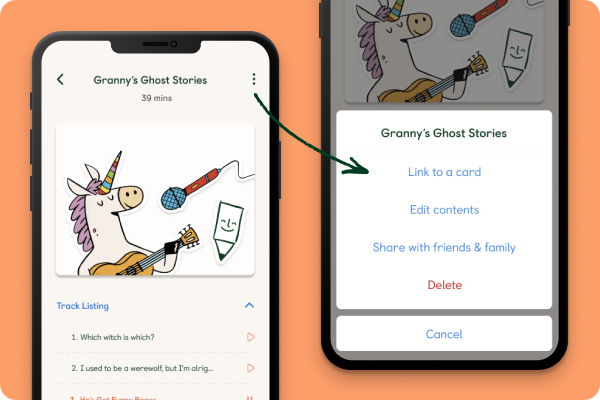 Insert a Make Your Own card into your Player and confirm by tapping Link in the pop-up panel.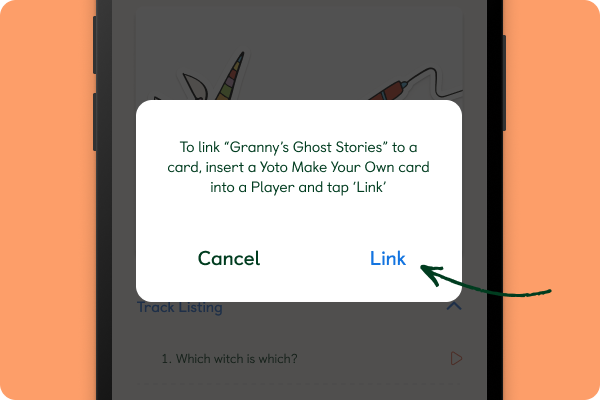 You should see a red 'record' icon on the player display, followed by a green tick to indicate a successful link. 
Take your card out of the player and reinsert it to play your new playlist.
Was this article helpful?