Record your own stories
Updated 7 months ago
How to record your own audio in the Yoto app, link that to cards you can play on your player, and share audio with loved ones
Record my own stories?
Yes, you can record your own stories (or songs, or silly noises) straight into the Yoto app, make playlists from one or several of these recordings, then link these playlists to physical cards you can play on your player.
That sounds complicated...
It's not. We wanted to make this process as easy as possible to do, so everyone from parents to grandparents to cousins to uncles and aunties can get involved making creative content they can share with the kids!
Here is a step-by-step guide to recording audio, making playlists and linking them to physical cards.
Step 1
In the Yoto app, go to the Make Your Own section of My Library and tap the Recordings button at the top of the screen.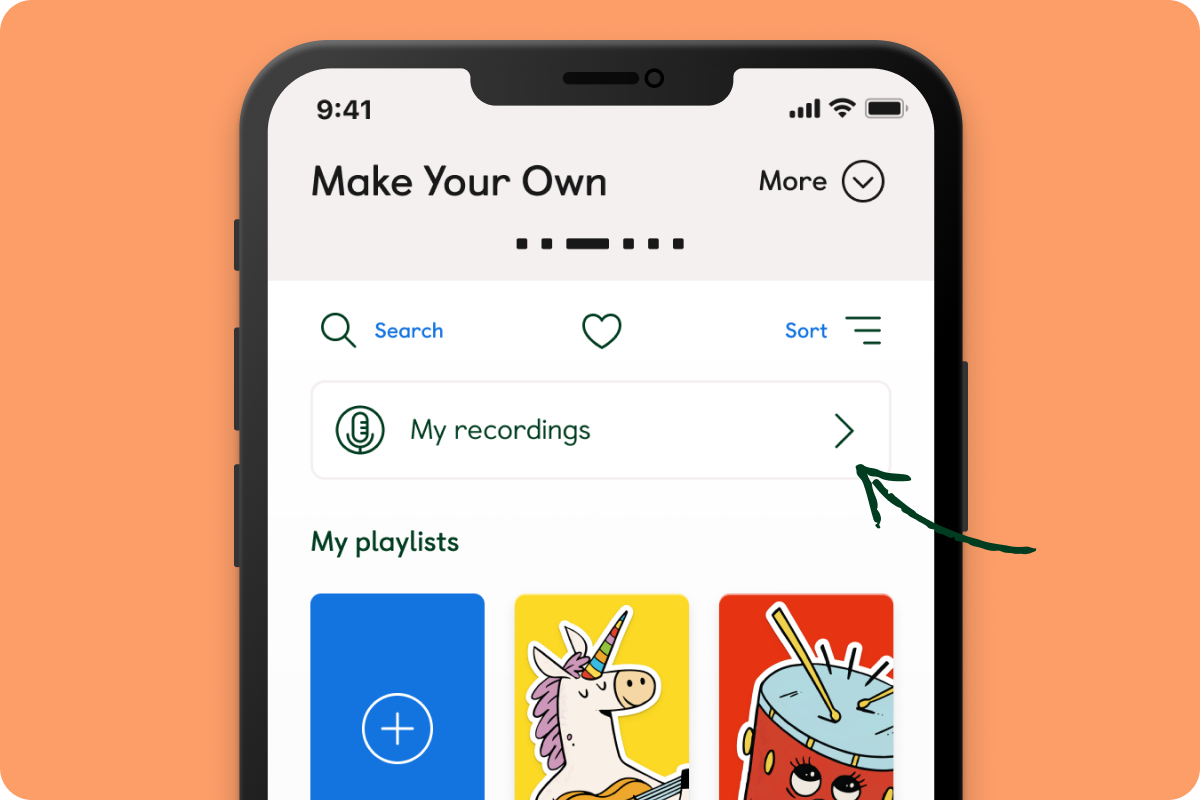 Step 2
Tap the red microphone button to start recording.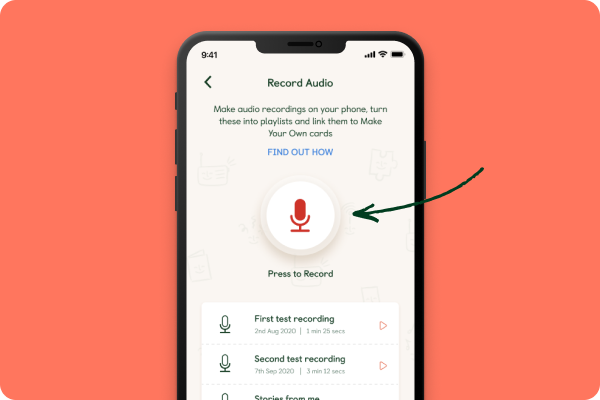 Step 3
You'll get a countdown before recording starts. Take a deep breath!
Step 4
You can pause and resume recording as you wish. Then tap Finish to complete.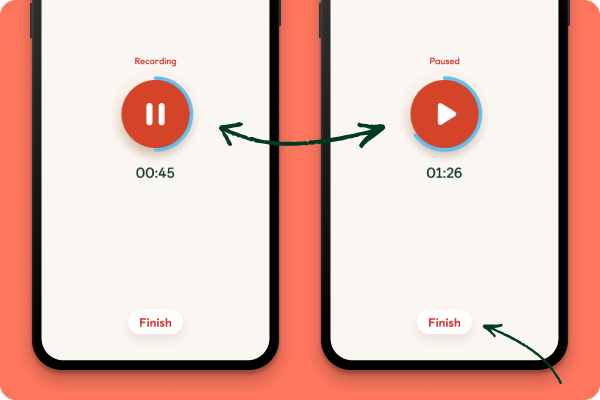 Step 5
Give your recording a name, and make a note of where on your phone the file is being saved.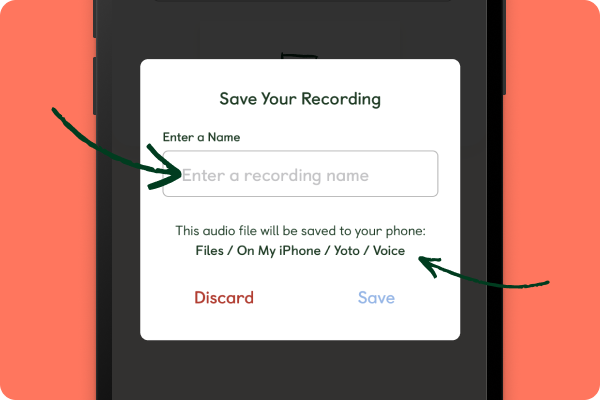 How do I turn my recordings into cards?
To do this you need to upload your audio recordings from your phone to Yoto so that you can add them to a playlist that can be linked to a card.
When you save your recording you will see instructions on how to make a playlist with an orange button (Make Playlist) to get started. 
If you don't want to get started straight away your recordings will appear in the Recordings area of the Make Your Own section. Tap Make Playlist From These Recordings at the base of the screen to continue. 
See our step-by-step guide to making cards from your recordings
Can I share my recordings with loved ones?
Grandparents, aunties, uncles, cousins, all of them, can make recordings which you can link to cards remotely for the kids. They just need to:
Download the app
Follow the Set up a player steps  
Join your Family Account (you will have to press the buttons on your player and tell them the code over the phone if they can't be there in person)
All playlists they make will now be visible in your app, and if they update a playlist with new recordings, this will automatically update on your app, and on any linked cards!
Was this article helpful?